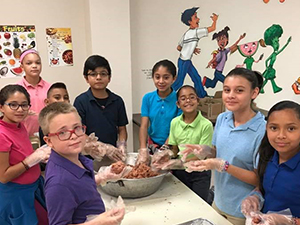 Any educator will tell you that students learn better on a full stomach. We encourage all students in the Hyder School District to begin the school day with a good breakfast. Our district provides breakfast and lunch to students. Anyone is welcome to purchase a meal.
We also provide nutritious lunches geared to give students the best foods that are optimal for their growth. We encourage children to eat balanced meals at home, including foods from all the groups of the food guide pyramid.
Free language assistance, auxiliary aids, and/or accommodations are available upon request.